Dairy & Milk Packaging Industry
The dairy and milk industry requires great attention to detail, including acting with precision, a high level of cleanliness, and continuing to learn new processes and technology.
As the packaging industry evolves, we know that many of our clients are looking for innovative ways to modernize or upgrade their production lines.
From pressureless single-filing and servo laning to underbody protection and safety netting, Descon's conveying solutions keep your milk and dairy products safe.
Our Clients
Descon has significant knowledge and experience that requires to service and supply the milk and dairy industry — delivering on time and budget since 1993.
From ice cream to bottled milk products, we've developed a variety of packaging solutions for many of our clients including Nestle Foods, Saputo, Danone Foods, and Safeway, and we are proud of the long-term partnership. We believe that our contribution is part of our success.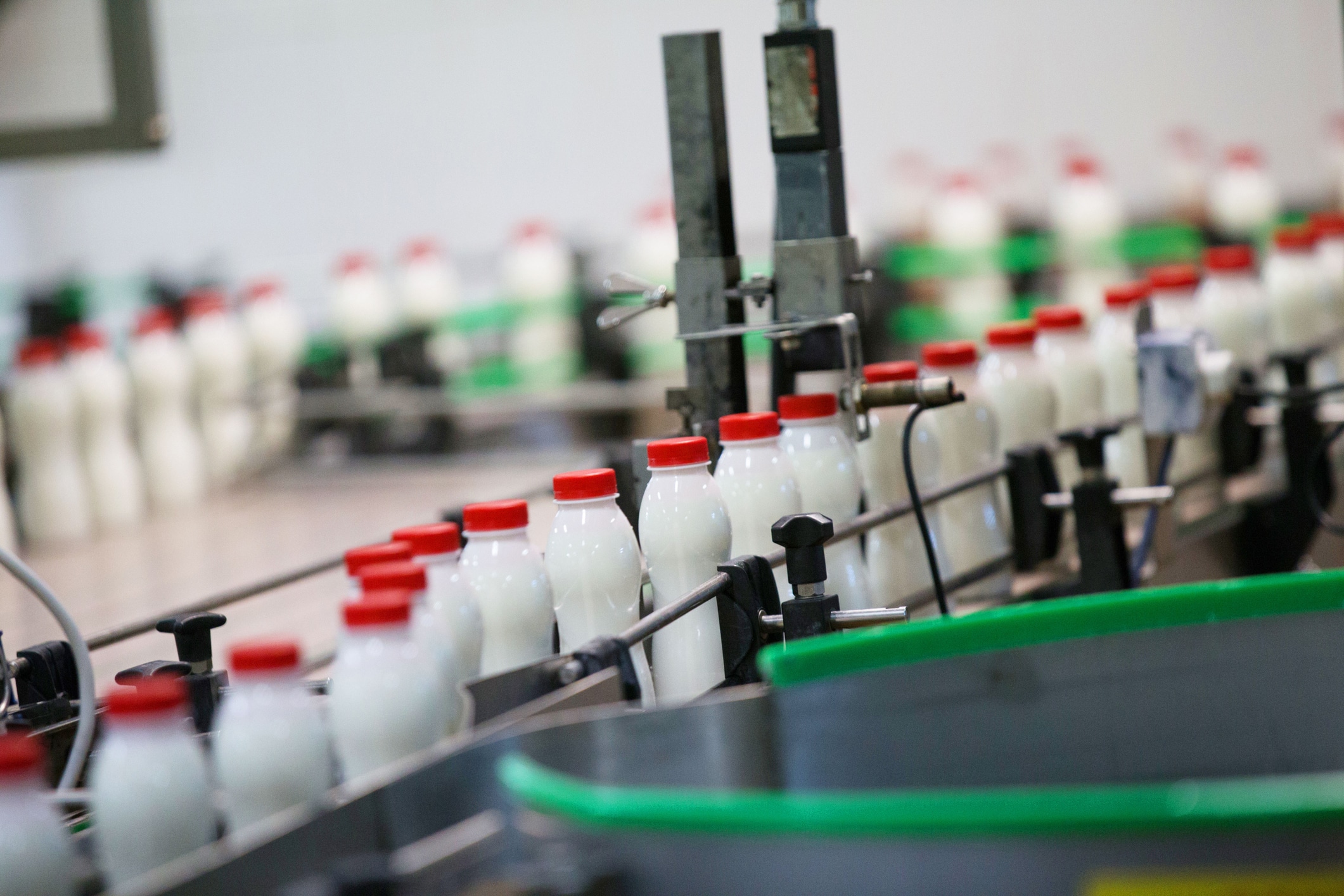 Dairy Conveying Innovation
The products and experience that we have developed over the years for the high-speed beverage market continue to grow with innovations developed every day.
At Descon, we recognize the complexity to produce dairy products which is why we have developed our new FIFO zero-pressure accumulation system and laning technology.
We have also expanded our products to meet the dairy manufacturing requirements and specifications that relate to sanitation, clean and safety technology.
Durable stainless-steel construction
Multiple sanitary levels to suit your requirements
Designed and built to meet all food standards (FDA, USDA, CFIA, NFS)
Open stainless-steel frame construction
Check out our case study — Nestle Foods PET Bottle Line.
The Descon Difference
From end to end, Descon is a complete integration partner through the entire packaging project lifecycle — including but not limited to, layout design, engineering, project management, manufacturing, installation, and ongoing service and maintenance.
The leading beverage industry and food manufacturers across North and Latin America trust us with their packaging systems… because we know our strengths and have a strong network of partners and vendors who are just as dedicated as we are.
We're a one-stop packaging solutions provider — with a team of highly knowledgeable and experienced engineers who get the job done right.
See Milk & Dairy Conveying Solutions in Action
Loose Container Conveyor
Descon provides many Loose Container Conveyor options to enhance efficiency, and productivity and ensures safety within the dairy industry.
Products uniquely designed for milk and dairy packaging:
Contact us about our innovations for your dairy and milk application.