Bottled Water Packaging Industry
At Descon, we pride ourselves on our success in providing innovative packaging solutions for the bottled water industry since 1993.
Together, we have designed, engineered, manufactured, and installed multiple water packaging systems for top 100 companies across North America and have helped them meet their unique business goals.
Our Clients
Descon packaging systems and services have been used extensively in the growth of some of the most recognized water brands in the marketplace, such as Nestle, Ozarks, Poland Springs, Deer Park, Ice Mountain, Aberfoyle, Arrowhead, Absopure, Ice River Springs, Aquafina, Real Pure, and Dasani.
We take great pride in knowing that we've played a small part in the success of each of these water brands every time we see them on the store shelves.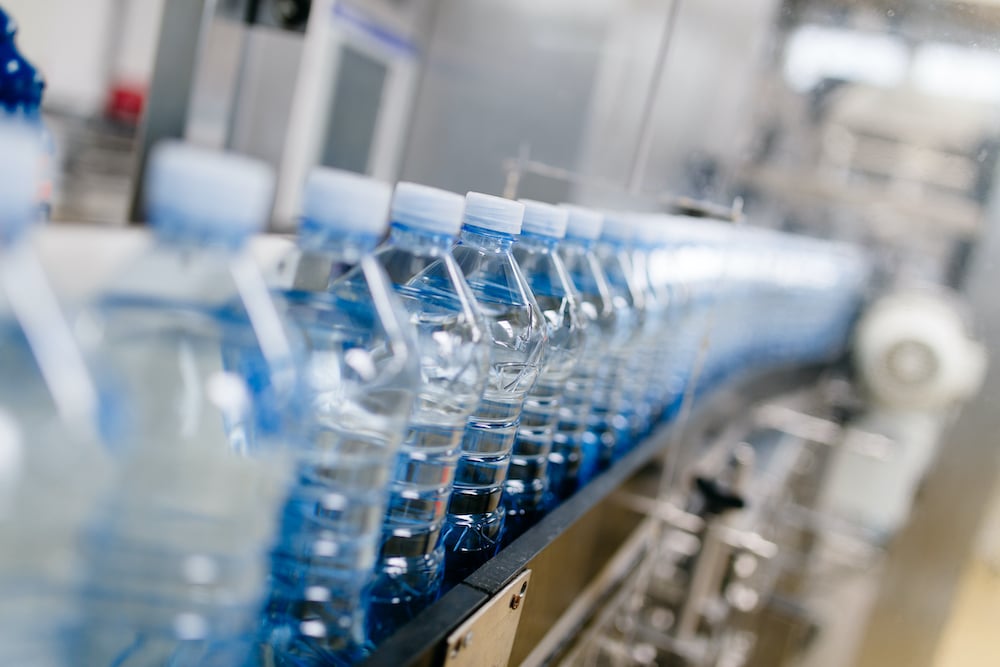 The Descon Difference
We provide a variety of solutions ideal for handling PET containers for any type of container (round and non-round). From mass conveyance, FIFO mass accumulation and pressureless single-filing, to auto dry lube and internal conveyor cleaning system, we've got your water bottle packaging covered.
In addition to conveyor systems layout and supply, we provide installation services, complete integration, and more. We will work with you on your unique application and customize our solutions to suit your needs.
Check out the High-Speed PET Water Line we created for Nestle Waters. Packaging formats include 12pk, 15pk, 24pk, 28pk, 32pk, 35pk, 40pk film-only, nested and non-nested.
See Bottled Water Conveying Solutions in Action
Mass PET Bottle Line
Mass accumulation is vital to the success of any well-running line. By absorbing products during downstream stoppages, more critical machine centers can continue producing, therefore improving your bottom line.
Multi-Pack Conveyance System
Descon's Multi-Pack Case Conveyance solutions the handling of your small packages between machine centres.  We integrate Intralox's DARB Sorter S4500 and Dual-Stacked Angled Roller Belt that diverts cases at 90 degrees.
Products uniquely designed for bottled water packaging:
We also integrate all 3rd party labellers, spiral conveyors, coders, QA testing, and more.
Find out how we can help to optimize the conveyor systems in your bottled water facility.