New Reciprocating Tray Loader
June 3, 2019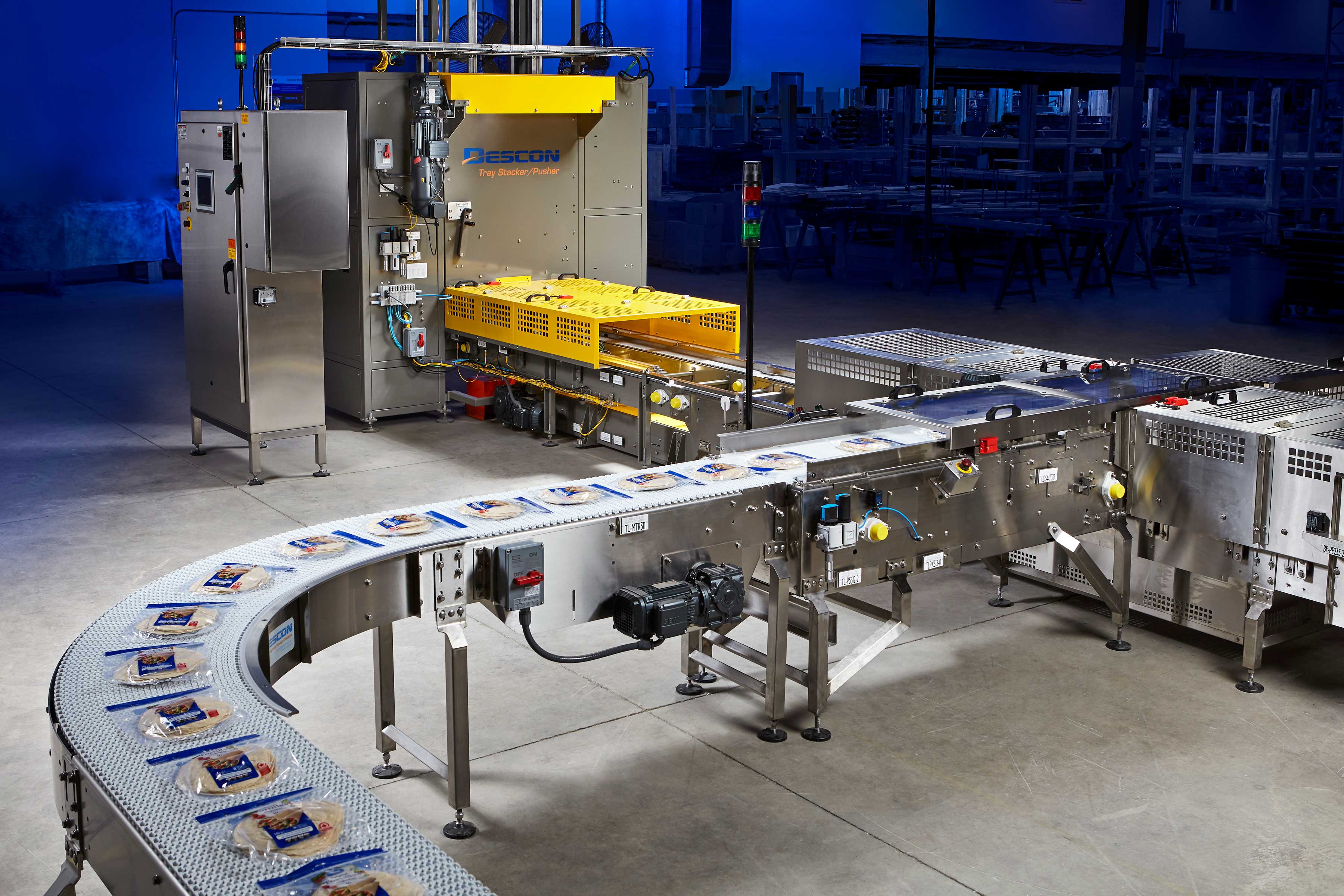 Check out our new reciprocating tray loader and stacker recently supplied to Canada Bread, a division of Grupo Bimbo.
This integrated system nests bags of tortilla shells into plastic trays, stacks the trays and deposits the entire load directly on to the floor for transport to trucks. Unique to the system is an integrated scissor lift support system ensuring trays are perfectly flat for proper engagement during the stacking process and servo motor control throughout.  See it in action here.
We thank Canada Bread for the trust they place in Descon.