Bulk Depalletizer
September 5, 2019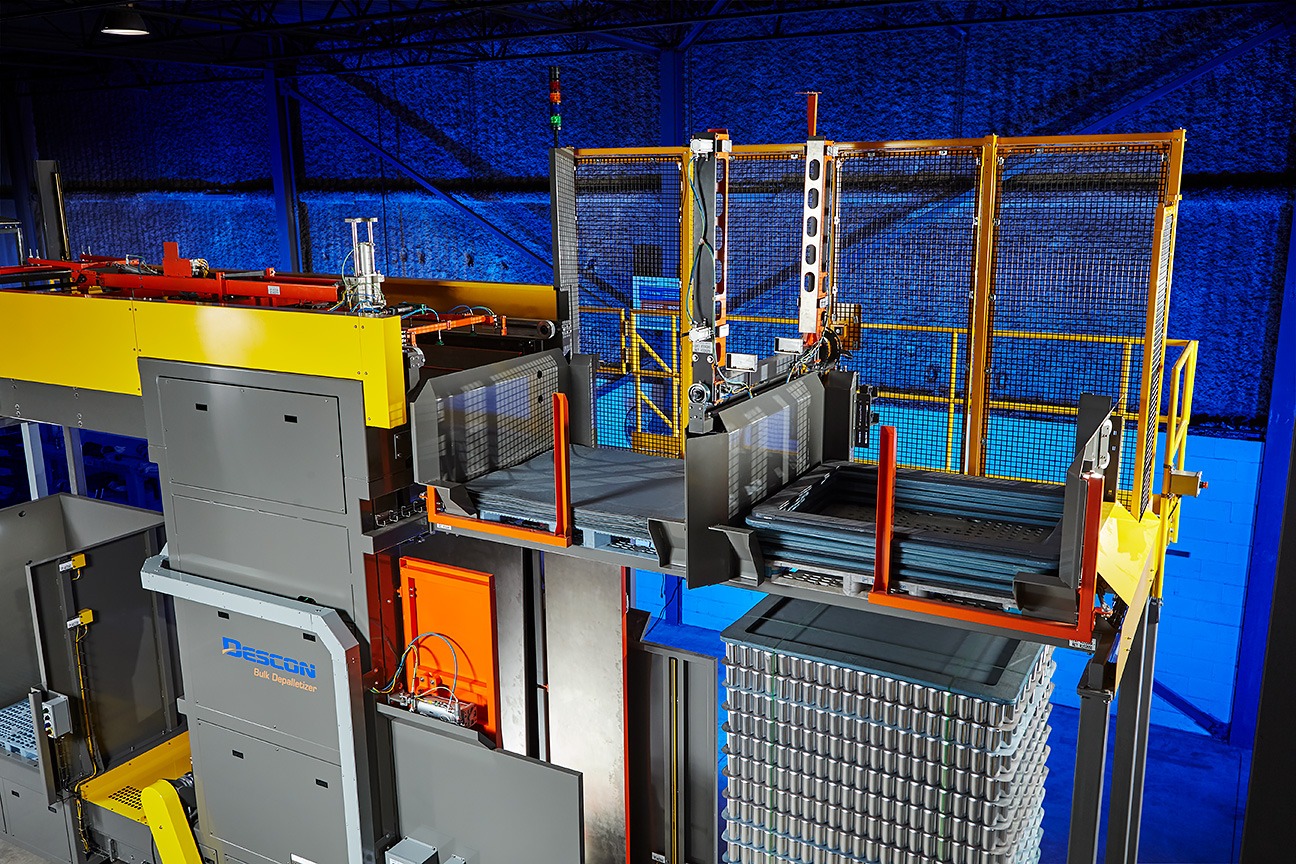 The Descon Bulk Depalletizer is designed to outlast, outrun and outperform. Reaching speeds of up to seven layers per minute, it's suited to support the most demanding of bottling and canning lines.
•  Fully automatic, no operator required.
•  Servo motor control.
•  360° pallet containment.
•  Gentle layer compression.
•  Automatic tier sheet and top frame removal and separation.
•  Integrated light curtain with Category 3 safety.
•  Easy to navigate graphical operator interface with diagnostic capabilities.
See the bulk depalletizer in action here and ask us how we can customize a solution for you!