Full Line Supply and Integration
Type of Line
Flex Can Line
Industry
Beer, Ciders & RTDs
To supply a new high-speed can line for 355ml and 473ml standard aluminum cans.
Descon was approached by Schilling Cider to build a complete canning line specific to their needs. That in itself is not usually a major challenge for us but this one had some special challenges, namely the amount of space that was available to us. Schilling did have plans to expand their facility but not until after this line was up and running. The line would produce a variety of standard and sleek style can formats at a rate of 800 cpm, in a multitude of pack formats including paperboard, tray-film and multi-pack production, as well as allow for variety pack formats. Due to the Nature of Schillings business, they also required a tunnel pasteurizer with flex hot zone control allowing for large range of pasteurization recipes. Descon has supplied many lines that fit this description but never one that fit in an area of only 9,400 sq. ft.
Descon scope of supply included generation of as-built drawings, layout generation services, supply and integration of machine centers, coding and inspection systems, empty and full can, multi-pack and full case systems, electrical controls, service platforms, installation and start-up services. Of particular interest is the implementation of Danfoss OneGearDrive permanent magnet motors and Danfoss FCD distributed VFD motor control, as well Remote Programming Access Portal for long term remote service support.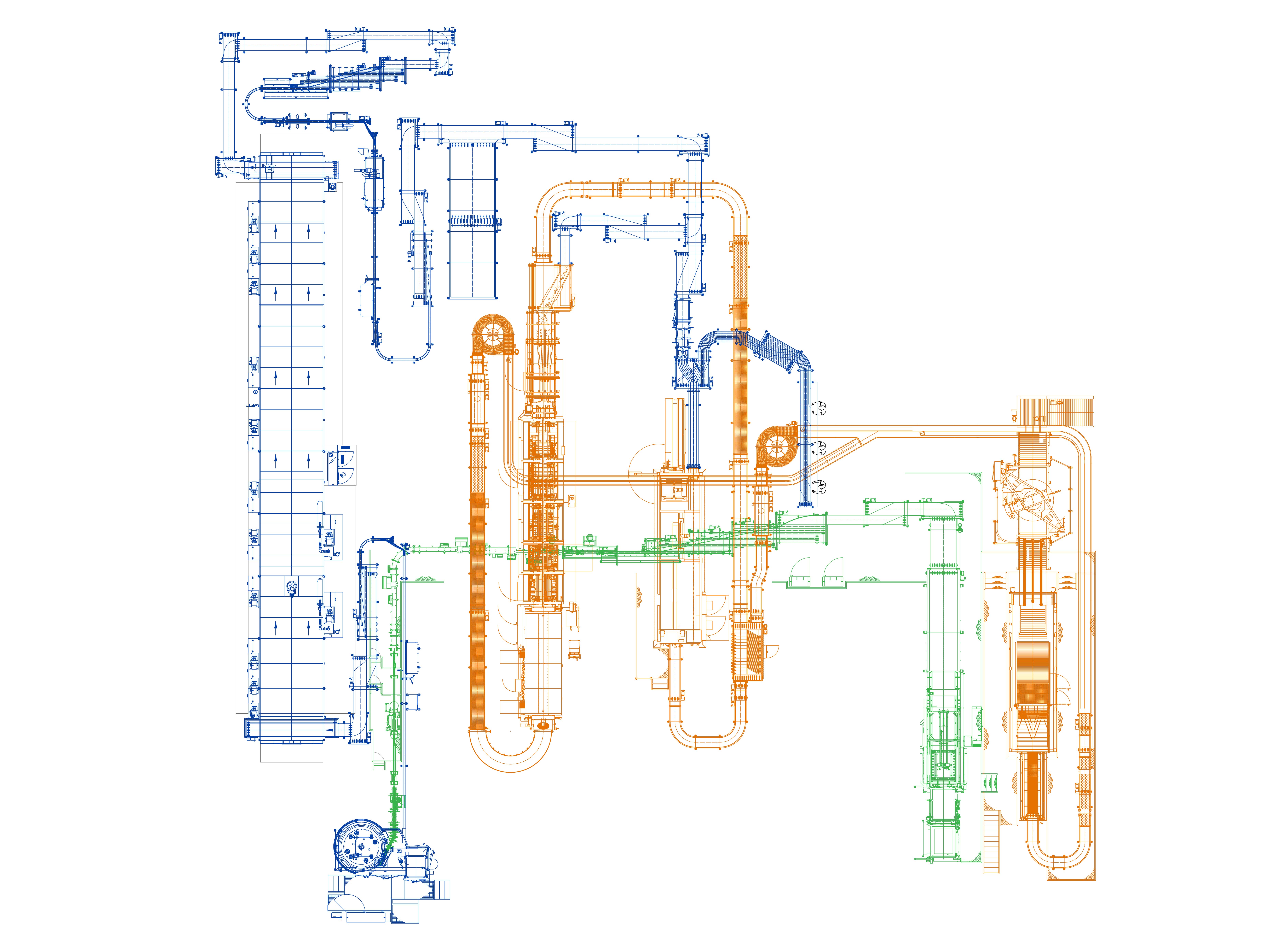 Container Formats / Rates
12oz Std Can @ 800 CPM
375ml Std Can @ 800 CPM
16oz Std Can @ 800 CPM
19.2oz @ 700 CPM
4 x 6pk paperboard in 24pk tray
12pk paperboard in 24pk tray
12pk, 15pk, 18pk, 24pk paperboard
24pk tray-film
Additional format capacity
Descon Supply and Integration Responsibility
Project and Site Management
Plant Layout Development
Empty Can Delivery System

Bulk Depalletizer: high level, fully auto with servo motor control, tier sheet/top frame removal
Mass conveyance and pressureless single-filingVacuum transfer with 100% down can evacuation, can coding and inspection
DeckJet air conveyor
Ionized Air Rinser with quick-change can tracks

Pasteurization

Tunnel Pasteurizer with advanced thermodynamic technology and flexible hot zones

Full Can Delivery System

Single lane and mass conveyance systems with pressureless single-filers and mass accumulation, automatic dry lube system, internal conveyor cleaning system, machine infeed laning systems with quick-change format, integrated electrical wireways
Gravity style can twists with quick-adjust no-tool changeover
Full can drying system

Fully contained drying system with quick-adjust, no-tool air knife adjustment and acoustical sound abatement system

Inspection Systems

Super Filtec Inspection/Rejection (seamer outlet)
Dual Filtec 3G and Filtec Auratec Inspection/ Rejection (downstream of pasteurizer)

Full Multi-Pack and Case Delivery System

Modular belt conveyors with nose-over type transfers, quick-adjust pivoting case guides with DC motor drive changeover (no pneumatics), Intralox ARB case/pack switches, vertical and horizontal case shuttles
Ryson case spirals
Honeywell zero-pressure accumulating case conveyor

Integrated Control System

NEMA 4X motor control panels
Danfoss OneGearDrive and FCD Distributed Motor Control
EtherNet IP networking between all machine centers
"Soft" container handling PLC control code
Operator machine interfaces (HMIs)

Packaging Equipment Vendors

A&E Ionized Air rinser
Bevcorp filler
Westrock 1250M packer
Douglas TSP80 packer
Intralox case switch
Ryson case spirals
PAI
Omnifission

Platforming and mezzanines
Turnkey installation services
Start-up and commissioning services
"The level of support that we have received has been exceptional. Any time you start a project of this scale there are going to be surprises. There are vendors who make those surprises your problem and there are vendors who proactively work with you to solve the problem. Descon is the latter. They have been that vendor during design, installation, commissioning, and ongoing. It's clear that we have a partner for the long term."
Contact Us for your Custom Solution